LET'S BUILD OUR TRAIL
JOIN US in transforming one of the country's great undiscovered greenways -- a 7.6 mile mixed use trail that goes from Victory Parkway near Xavier University through twelve local neighborhoods and connects to the Little Miami Bike trail. With connecting trails we will someday have a network of over 30 miles of off-road pathways creating walkable neighborhoods. Help us build a vibrant active community in Cincinnati.
GET INVOLVED BY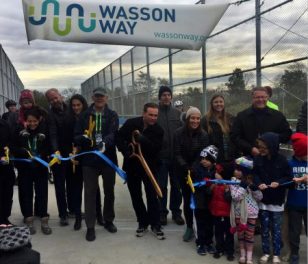 11/2019 – Phase 2 is open!
We cut the ribbon for Phase 2. The Withrow High School marching band opened the celebration. It is so exciting to connect Evanston, Norwood, and Xavier to Hyde Park and Oakley for the first time since Interstate 71 was built 50 years ago.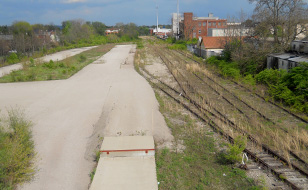 Phase 2 is Moving Forward!
Phase 2 construction starts in April. This section will start at the end of Phase 1 near Tamarack Avenue, go west across I-71, reaching Montgomery Road near Xavier University. It will transform Wasson Way into a true transportation route, bridging the divide between Xavier, Norwood, Evanston, Hyde Park and Oakley created over 50 years ago by I-71.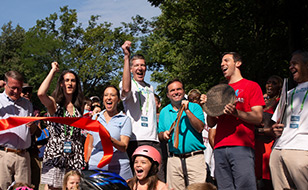 Phase 1 of the Trail is Open
We are excited to announce that the first phase of Wasson Way is now open to the public. Our ribbon cutting event was a huge success and brought out so much community support. We want to thank everyone who attended and continues to support our vision. View the link below to get an overview of the phase 1 map and design.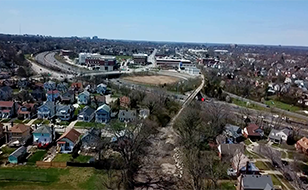 Bird's Eye Trail View
It's a bird, no it's a plane – no, it's a drone filming the Wasson Way from Xavier University to the Little Miami River! If you want to see why we are so excited about the future Wasson Way, watch this short film. The bridges at the eastern end of the trail are pretty special.