LET'S BUILD OUR TRAIL
JOIN US in transforming one of the country's great undiscovered greenways -- a 7.6 mile mixed use trail that goes from Victory Parkway near Xavier University through ten local neighborhoods and connects to the Little Miami Bike trail. With connecting trails we will someday have a network of over 30 miles of off-road pathways creating walkable neighborhoods. Help us build a vibrant active community in Cincinnati.
GET INVOLVED BY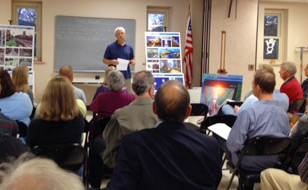 Upcoming Community Meetings in Norwood and Chestnut Station/East Hyde Park
Join us to share your input and ideas for the Wasson Way Trail.  In these meetings we will discuss important features of the trail design including lighting, fencing, intersections, parking, and landscaping.   We have two upcoming meetings for residents in the following neighborhoods.

The next meeting will be:
Location:
Hyde Park Place Condo Clubhouse, 3667 Ashworth Drive.
Neighborhood Focus:
Chestnut Station / East Hyde Park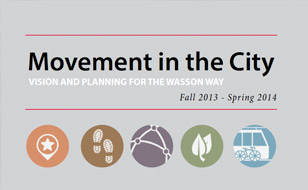 Multi-modal Transit Study for the Wasson Way
The UC Niehoff Urban Studio conducted a study throughout the 13/14 academic year on the the Wasson Way as a trail and light rail corridor. The following report titled, "Movement in the City", highlights research and project proposals for Wasson Way. Students from urban planning, civil engineering, urban geography, and real estate collaborated with stakeholders across the city to develop these proposals.
Pedal4Paddy March 21st, 2015
oin us on Saturday, March 21st for the 5th annual Pedal4Paddy bike event. With multiple bike routes for all ages and abilities, the ride offers something fun for everyone in the family. It's a great excuse to get out of the house to celebrate spring, biking, good food, local beer. A $20 donation is requested, and all donations will benefit the Wasson Way. Ride starts at 11:00am at 50 West Brewery, 7668 Wooster Pike.