LET'S BUILD OUR TRAIL
JOIN US in transforming one of the country's great undiscovered greenways -- a 7.6 mile mixed use trail that goes from Victory Parkway near Xavier University through twelve local neighborhoods and connects to the Little Miami Bike trail. With connecting trails we will someday have a network of over 30 miles of off-road pathways creating walkable neighborhoods. Help us build a vibrant active community in Cincinnati.
GET INVOLVED BY
You're invited to meet and share your ideas with the newly selected trail design team!
Come celebrate the kick-off of the Wasson Way trail and meet members of the team that will bedesigning the trail and share your ideas! Members of the design team and City of Cincinnati leaders will also provide a project update.
Monday, July 18 th 5:30-7:30 p.m. (Remarks at 6:00 p.m.)
Listermann Brewing Company, 1621 Dana Avenue
Food will be available from Renegade Street Eats
$1 for every pint sold will be donated to the Wasson Way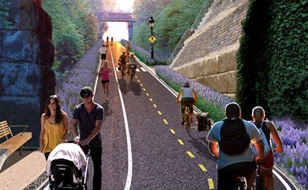 The City of Cincinnati has secured the funding for Wasson Way Right-of- Way!
The City of Cincinnati recently allocated capital funds to purchase the 4.1 miles of rail line right-of-way needed to build the Wasson Way trail! The City has been under contract with Norfolk Southern for the line since summer of 2015 and has now secured the funds to make the purchase. This means the Wasson Way trail WILL become a reality!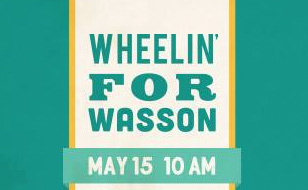 Wheelin for Wasson
The very popular and fun Pedaling for Patty has a new date and name! Join us for the new "Wheelin for Wasson", on May 15 at Fifty West, 7650 Wooster Pike 10am. Bring friends and family, especially children, and you will get to ride on Little Miami Trail. Special thanks to Maggie Brennan and team for organizing this amazing event for 4 years and supporting WW.
Click here to register.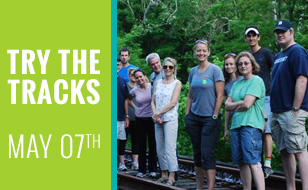 Try the Tracks – May 7th
Come see the first two sections of the trail up close! Join us for a walk along the tracks from Madison Road to Montgomery Road, near Xavier. You can get the inside scoop about some exciting features planned for these two sections and get all your questions answered.