LET'S BUILD OUR TRAIL
JOIN US in transforming one of the country's great undiscovered greenways -- a 7.6 mile mixed use trail that goes from Victory Parkway near Xavier University through twelve local neighborhoods and connects to the Little Miami Bike trail. With connecting trails we will someday have a network of over 30 miles of off-road pathways creating walkable neighborhoods. Help us build a vibrant active community in Cincinnati.
GET INVOLVED BY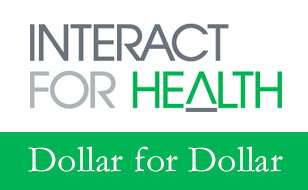 Dollar for Dollar Matching Grant from Interact for Health
Every dollar raised through December 31, 2015 will be matched dollar for dollar through a generous grant from Interact for Health, up to $50,000. So far, Wasson Way has raised over $24,000, and we are looking for the generous help of our supporters to reach our goal by the end of the calendar year. Please visit our donation page here to donate online or via check. All donations are tax deductible. Your support is greatly appreciated!
Avondale community meeting
During May and June, Wasson Way volunteers held an Avondale community meeting, met with the Urban League of Southwest Ohio (a job creation agency based in Avondale) and presented to the Executive Board of the Avondale Community Council. Since extending the Wasson Way to Avondale in February, we have been working to inform local residents and leaders.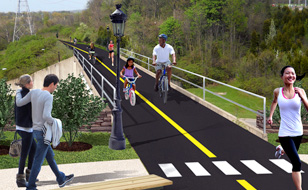 City Council Votes 8-0 to Purchase Right of Way from Railroad
On Wednesday June 3rd, City Council voted in favor of purchasing the right of way for 4.1 miles of the Wasson Way from Norfolk Southern Railroad which will run from Dana Avenue to Red Bank Road. The vote was 8-0, with all of Council in favor and Councilman Winburn absent. This is a tremendous milestone for the Wasson Way project. We are grateful to the support of Mayor Cranley, City Council, and the many volunteers who have supported this project. We are pursuing multiple ways to acquire the right of way for the full 7.6 miles of trail which will run from Avondale through 12 neighborhoods to the Little Miami Bike Trail. The City will be applying for a Federal TIGER grant in June to fund the construction of the trail.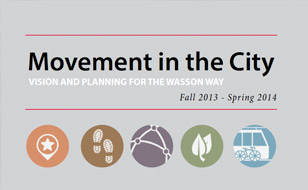 Multi-modal Transit Study for the Wasson Way
The UC Niehoff Urban Studio conducted a study throughout the 13/14 academic year on the the Wasson Way as a trail and light rail corridor. The following report titled, "Movement in the City", highlights research and project proposals for Wasson Way. Students from urban planning, civil engineering, urban geography, and real estate collaborated with stakeholders across the city to develop these proposals.