LET'S BUILD OUR TRAIL
JOIN US in transforming one of the country's great undiscovered greenways -- a 6.5 mile mixed use trail that links Xavier University through eight local neighborhoods and connects to the Little Miami Bike trail. Help us build a vibrant active community in Cincinnati.
GET INVOLVED BY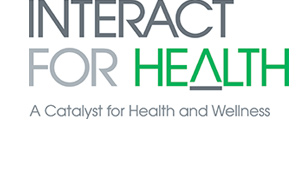 Wasson Way Moves forward with Feasibility Study, funded by Interact for Health Grant
With the generous support of Interact for Health in the fall of last year, we received the funding for a feasibility study. Interact for Health is a non-profit organization dedicated to providing communities in the greater Cincinnati region with the resources they need to improve their health and quality of life. Their grant award made it possible to move on to the next crucial step in the design process: identifying and examining the nuts and bolts details of transforming the unused Wasson Way railroad tracks into a pedestrian and cycling path. We hired KZF Engineering to conduct this professional analysis, and from their detailed examination we will have a good estimate of the costs and practical requirements of construction.
In April of this year, KZF will complete their feasibility study and we will host a public presentation of their findings. We look forward to sharing this important information with you and receiving community input.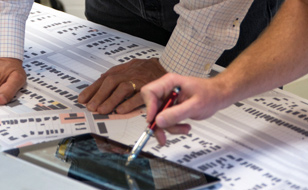 Community Design Workshop a Success
October's Design Workshop, led by the UC Niehoff Center, was a resounding success. On October 12, 2013 over 80 members of the community came together to begin the brainstorming process of what a transformed Wasson Way could look like. Groups were divided into geographic regions, and were led by volunteer design and engineering professionals–with the help of students from the University of Cincinnati landscape and urban design departments. Neighbors huddled together to think through the challenges and possibilities found along each section of the Wasson Way Trail, while the professionals and students posed questions and took notes. The students spent the following week turning the ideas generated at the design workshop into detailed schematics of what the Wasson Way could look like. Plans incorporated current trends in landscape and urban design as well as specific topics studied in their UC curriculum.
The renderings were then presented at a reveal party on October 18, held at Hyde Park Floral & Garden Center, a garden center and coffee shop located alongside the unused tracks in Hyde Park. Our friends at Queen City Bikes offered free bicycle valet services, and Bryan Devendorf of The National supported our efforts as DJ. Over 150 people attended the party where they viewed the students' posters, asked questions, and shared with one another the excitement of transforming their neighborhoods together.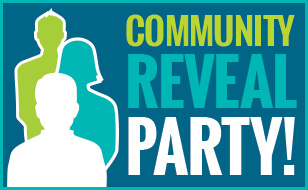 Join us for our Reveal Party – Friday Oct. 18
View the professional renderings from the design workshops at the Big Reveal Party. We will enjoy appetizers, drinks and local food trucks. Come meet supporters from our diverse neighborhoods, and help us build the excitement and momentum needed to transform Wasson Way into a shared community treasure. Click here to learn more and sign up to join us.