LET'S BUILD OUR TRAIL
JOIN US in transforming one of the country's great undiscovered greenways -- a 7.6 mile mixed use trail that goes from Victory Parkway near Xavier University through twelve local neighborhoods and connects to the Little Miami Bike trail. With connecting trails we will someday have a network of over 30 miles of off-road pathways creating walkable neighborhoods. Help us build a vibrant active community in Cincinnati.
GET INVOLVED BY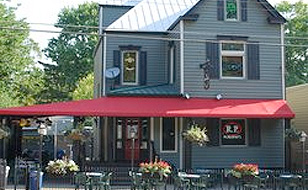 Upcoming Events About Issue 22
Wasson Way will host three events to share the latest status of the trail and to inform citizens about Issue 22 and how it will help start construction of the Wasson Way as early as next year. At each event, you will also have a chance to sign up to volunteer and take home a yard sign.
Thursday Oct 8th at 6pm–RP McMurphy's. Free Mio's Pizza and drink specials
Tuesday Oct 11th at 6pm–Oakley Community Center
Friday Oct 15th at 5:30pm–Hyde Park Observatory Telescope open for viewing. Food and drinks provided.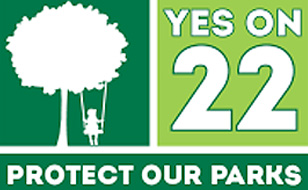 Cincinnati Parks levy – Issue 22
Issue 22 was designated as the Citizens for Cincinnati Parks levy which would provide funding for park maintenance and major park infrastructure projects across the City. The Wasson Way trail would be one of sixteen projects, among which are a number of other bike trails such as the Oasis River Trail, the Mill Creek Valley Trail, and the Ohio River West Trail. Supporters collected over 18,000 signatures this summer, which confirmed that the levy will be on the November 3rd ballot. If the levy passes, construction could begin on Wasson Way as early as January 2016. While this funding would help build a large portion of the trail, it would not cover all of the construction needs, so we are still hopeful that Wasson Way will be awarded the TIGER grant, which would cover the cost of bridges and other essential trail features.
Avondale community meeting
During May and June, Wasson Way volunteers held an Avondale community meeting, met with the Urban League of Southwest Ohio (a job creation agency based in Avondale) and presented to the Executive Board of the Avondale Community Council. Since extending the Wasson Way to Avondale in February, we have been working to inform local residents and leaders.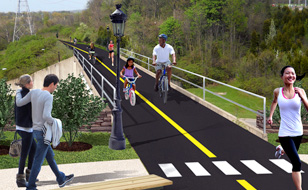 City Council Votes 8-0 to Purchase Right of Way from Railroad
On Wednesday June 3rd, City Council voted in favor of purchasing the right of way for 4.1 miles of the Wasson Way from Norfolk Southern Railroad which will run from Dana Avenue to Red Bank Road. The vote was 8-0, with all of Council in favor and Councilman Winburn absent. This is a tremendous milestone for the Wasson Way project. We are grateful to the support of Mayor Cranley, City Council, and the many volunteers who have supported this project. We are pursuing multiple ways to acquire the right of way for the full 7.6 miles of trail which will run from Avondale through 12 neighborhoods to the Little Miami Bike Trail. The City will be applying for a Federal TIGER grant in June to fund the construction of the trail.