LET'S BUILD OUR TRAIL
JOIN US in transforming one of the country's great undiscovered greenways -- a 7.6 mile mixed use trail that goes from Victory Parkway near Xavier University through twelve local neighborhoods and connects to the Little Miami Bike trail. With connecting trails we will someday have a network of over 30 miles of off-road pathways creating walkable neighborhoods. Help us build a vibrant active community in Cincinnati.
GET INVOLVED BY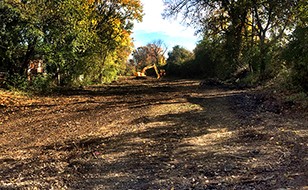 Phase One Underway!
Construction of phase one is underway! During the winter and spring, lots of activity near Withrow High School, Madison Road, Grovedale Drive and Tamarack Avenue. First piece of trail opens July 14, 2018!
Wasson Way Groundbreaking
Broke ground on construction of the first phase of the Wasson Way.
Celebrated with Mayor Cranley, members of city council, and volunteers that helped bring the dream to fruition.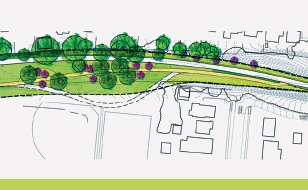 Design of Phase 1 of the trail is complete!
Design of phase 1 is now complete and a PDF of the design can be downloaded here.
Learn more by visiting our Maps & Timeline page.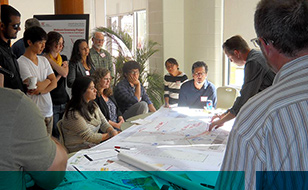 Community Meeting: Sharing the Trail Design
The Wasson Way and MKSK will be hosting a community open house to share a sneak peak of the trail design and hear YOUR feedback.
Tuesday, November 15th from 6-8 p.m.
Clark Montessori on Erie Avenue
This initial trail design will:
Recommend a type of trail surface

Locate trail heads and parking

Identify opportunities for public access

Identify community connections to nearby recreation areas and other community destinations

Depict the overall character of the trail