LET'S BUILD OUR TRAIL
JOIN US in transforming one of the country's great undiscovered greenways -- a 6.5 mile mixed use trail that links Xavier University through eight local neighborhoods and connects to the Little Miami Bike trail. Help us build a vibrant active community in Cincinnati.
GET INVOLVED BY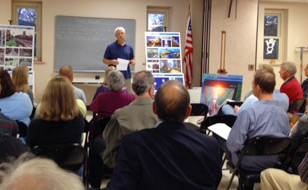 Upcoming Community Meetings in Norwood and Chestnut Station/East Hyde Park
Join us to share your input and ideas for the Wasson Way Trail.  In these meetings we will discuss important features of the trail design including lighting, fencing, intersections, parking, and landscaping.   We have two upcoming meetings for residents in the following neighborhoods.

The next meeting will be:
Date: 
Thursday March 26th
Location:
Williams Avenue Elementary School (2132 Williams Ave. Norwood)
Neighborhood Focus:
Norwood

Location:
Chestnut Station Clubhouse, 3667 Ashworth Drive.
Neighborhood Focus:
Chestnut Station / East Hyde Park
Pedal4Paddy March 21st, 2015
oin us on Saturday, March 21st for the 5th annual Pedal4Paddy bike event. With multiple bike routes for all ages and abilities, the ride offers something fun for everyone in the family. It's a great excuse to get out of the house to celebrate spring, biking, good food, local beer. A $20 donation is requested, and all donations will benefit the Wasson Way. Ride starts at 11:00am at 50 West Brewery, 7668 Wooster Pike.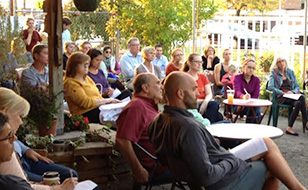 Community Meetings Have Strong Turnout
OThe Wasson Way organization has held two community meetings to gather input on the trail design from neighborhoods adjacent to the trail. The most recent event was held on Tuesday October 28th at the Oakley Recreation Center, with over 55 people attending. The first event was held at Hyde Park Floral and Garden Center on Wednesday Oct 1st, with more than 50 community members also in attendance. The sessions were targeted to East Hyde Park and Wasson Road neighborhoods, respectively, and an additional 3 neighborhood meetings targeting different neighborhoods will be held in upcoming months. Residents asked questions and discussed their views about parking, lighting, privacy, access points, and landscaping. All the ideas shared in person and in writing are being documented and analyzed. We are grateful for all of the members of the community who attended to contribute their voice, and we look forward to hearing more input at future sessions.