News & Events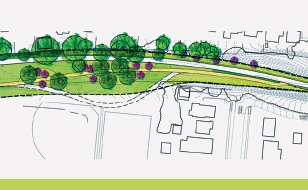 Design of Phase 1 of the trail is complete!
Design of phase 1 is now complete and a PDF of the design can be downloaded here.
Learn more by visiting our Maps & Timeline page.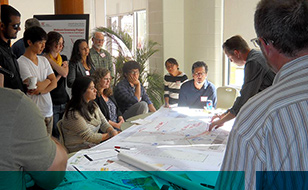 Community Meeting: Sharing the Trail Design
The Wasson Way and MKSK will be hosting a community open house to share a sneak peak of the trail design and hear YOUR feedback.
Tuesday, November 15th from 6-8 p.m.
Clark Montessori on Erie Avenue
This initial trail design will:
Recommend a type of trail surface

Locate trail heads and parking

Identify opportunities for public access

Identify community connections to nearby recreation areas and other community destinations

Depict the overall character of the trail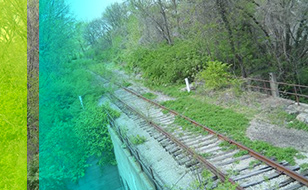 Under New Ownership!
The City of Cincinnati now owns 4.1 miles of right-of-way needed to build the Wasson Way Trail! The City's purchase of the land from Norfolk-Southern was finalized in September 2016. This is a huge and critical milestone!
So, what's next?
Removing the tracks. The old railroad tracks will be removed making way for the trail.

The urban design firm, MKSK, is formally kicking off the trail design, assessing the purchased part of our future trail. Once that is complete, design for the first section of the trail (Tamarck Avenue to Madison Road) will begin.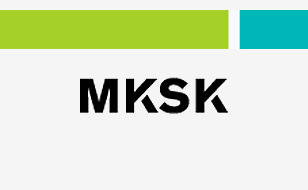 Announced: MKSK to design the Wasson Way
The Wasson Way is thrilled to announce that Columbus based firm, MKSK will be joined by San Francisco based Nelson, Nygaard and Cincinnati firm Burgess & Niple to create an unbelievable team.
You're invited to meet and share your ideas with the newly selected trail design team!
Come celebrate the kick-off of the Wasson Way trail and meet members of the team that will bedesigning the trail and share your ideas! Members of the design team and City of Cincinnati leaders will also provide a project update.
Monday, July 18 th 5:30-7:30 p.m. (Remarks at 6:00 p.m.)
Listermann Brewing Company, 1621 Dana Avenue
Food will be available from Renegade Street Eats
$1 for every pint sold will be donated to the Wasson Way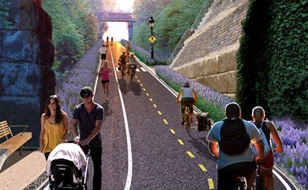 The City of Cincinnati has secured the funding for Wasson Way Right-of- Way!
The City of Cincinnati recently allocated capital funds to purchase the 4.1 miles of rail line right-of-way needed to build the Wasson Way trail! The City has been under contract with Norfolk Southern for the line since summer of 2015 and has now secured the funds to make the purchase. This means the Wasson Way trail WILL become a reality!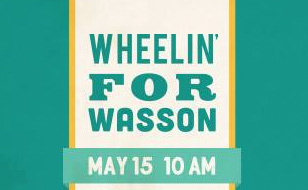 Wheelin for Wasson
The very popular and fun Pedaling for Patty has a new date and name! Join us for the new "Wheelin for Wasson", on May 15 at Fifty West, 7650 Wooster Pike 10am. Bring friends and family, especially children, and you will get to ride on Little Miami Trail. Special thanks to Maggie Brennan and team for organizing this amazing event for 4 years and supporting WW.
Click here to register.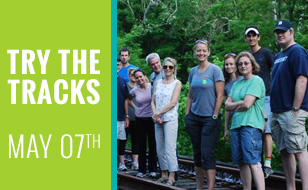 Try the Tracks – May 7th
Come see the first two sections of the trail up close! Join us for a walk along the tracks from Madison Road to Montgomery Road, near Xavier. You can get the inside scoop about some exciting features planned for these two sections and get all your questions answered.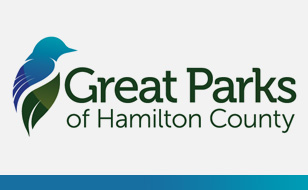 Great Parks of Hamilton County
Great Parks is asking for community input on what types of projects they should include in their future plans. Tell them how much you care about Wasson Way! Click here, then scroll down to the bottom and click "Provide Feedback." complete the short form and say: "Please support the Wasson Way trail!"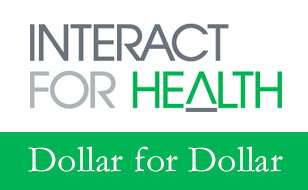 Dollar for Dollar Matching Grant from Interact for Health
Every dollar raised through December 31, 2015 will be matched dollar for dollar through a generous grant from Interact for Health, up to $50,000. So far, Wasson Way has raised over $24,000, and we are looking for the generous help of our supporters to reach our goal by the end of the calendar year. Please visit our donation page here to donate online or via check. All donations are tax deductible. Your support is greatly appreciated!