News & Events
Phase 3 Opens!
Saturday November 28th marked another milestone! Phase 3 traveling from Madison Road to Marburg Avenue officially opened.
"It is exciting that we now have, thanks to the Crown Vision, a commitment over the next three years, not only to go to Ault Park which we'll do next year, but in 2-years we're going to go all the way to UC and we're going to land in Avondale and we have leaders from Avondale here today," Mayor John Cranley

Artworks Mural Reception
Join us for a reception to celebrate the new Artworks Mural. Saturday, September 26, 2020 at 4 PM – 7 PM On the Wasson Way Trail near Regent Avenue, behind the Duke Energy Operation Center

Wasson Way Joins CROWN
Wasson Way has joined forces with Ohio River Way, Tri-State Trails, and Green Umbrella to launch the CROWN Cincinnati Capital Campaign earlier this year.
CROWN, the Cincinnati Riding Or Walking Network, will form a 34-mile urban trail loop connecting Wasson Way to the Murray Path, Little Miami Scenic Trail, Canal Bikeway, Ohio River Trail, Mill Creek Greenway Trail, and more.
Through this partnership, the City of Cincinnati has already secured $6 M in federal funding from OKI Regional Council of Governments to extend Wasson Way west to Blair Court in Avondale and east to the Murray Path in Fairfax. We have a pending grant application for another $3.8 M to extend west from Avondale to Uptown.

 Learn more and make a donation to leverage these state and federal grant funds at https://www.crowncincinnati.org/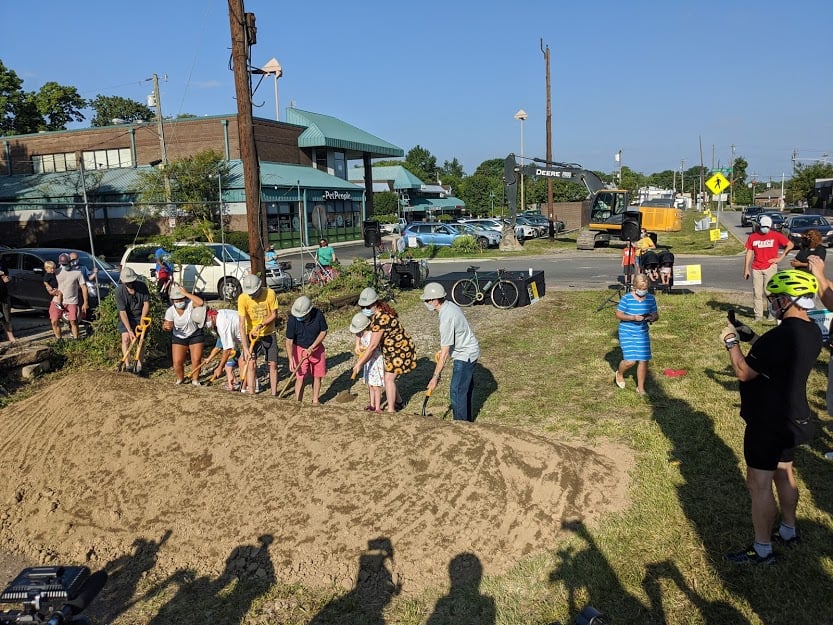 Phase 3 Ground Breaking
Construction of Phase 3 has begun! Phase 3 is 1.2 miles, beginning at Madison Road and ending near Marburg Avenue. Construction should be complete late this year.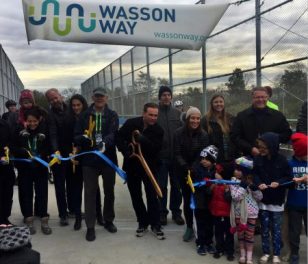 11/2019 – Phase 2 is open!
We cut the ribbon for Phase 2. The Withrow High School marching band opened the celebration. It is so exciting to connect Evanston, Norwood, and Xavier to Hyde Park and Oakley for the first time since Interstate 71 was built 50 years ago.
Ribbon Cutting on November 9th, 2019
We officially open the second phase of the Wasson Way Trail on November 9th at 10am in Norwood. The address is 2200 Dana Avenue and parking will be located near Lexington, Elsmere, and Floral Avenue. Please join us for live music, free beverages, snacks, and prizes and bring the entire family. We look forward to seeing you there and celebrating 1.2 miles of completed trail!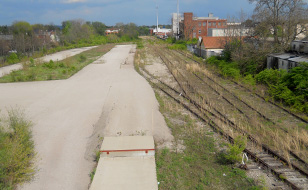 Phase 2 is Moving Forward!
Phase 2 construction starts in April. This section will start at the end of Phase 1 near Tamarack Avenue, go west across I-71, reaching Montgomery Road near Xavier University. It will transform Wasson Way into a true transportation route, bridging the divide between Xavier, Norwood, Evanston, Hyde Park and Oakley created over 50 years ago by I-71.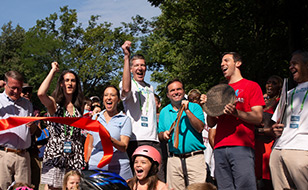 Phase 1 of the Trail is Open
We are excited to announce that the first phase of Wasson Way is now open to the public. Our ribbon cutting event was a huge success and brought out so much community support. We want to thank everyone who attended and continues to support our vision. View the link below to get an overview of the phase 1 map and design.
Ribbon Cutting on July 28th
The moment we have been waiting for: we officially open the first phase of the Wasson Way on July 28th 9:30am behind Withrow High School (follow the signs along Dana Avenue). Live music, prizes, t-shirts, bumper stickers, free beverages and special Busken WW cookies. Children are trailblazers and ride/walk the trail first, so be sure to bring entire family.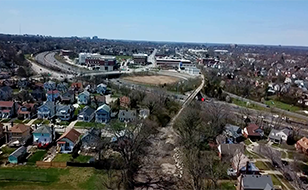 Bird's Eye Trail View
It's a bird, no it's a plane – no, it's a drone filming the Wasson Way from Xavier University to the Little Miami River! If you want to see why we are so excited about the future Wasson Way, watch this short film. The bridges at the eastern end of the trail are pretty special.